The Diversity, Equity, & Inclusion (DEI) Committee was established by the Board of Directors of ITF America in June 2020. The Committee's mission is to advance diversity and inclusion of all under-represented minorities and social groups in ITF Taekwon-Do. In addition to supporting existing female and minority members, the Committee aims to contribute to the growth and diversity of the ITF America by attracting new members from under-represented populations.
The DEI Committee works in partnership with the ITF America Board of Directors to devise, develop, and implement strategies aimed at providing members at all levels of the organization with the same advantage and opportunity for advancement. This effort includes multiple initiatives, such as mentorship programs, business training and networking opportunities for school owners, and seminars on topics of diversity and inclusion.
The Committee is comprised of three subcommittees, each tasked with further representing and advocating on behalf of their particular constituencies:
The Women's Subcommittee
The Subcommittee on Racial and Ethnic Diversity, and
The Accessibility and Disability (Inclusion) Subcommittee.
The founding members and Co-Chairs of the DEI Committee are ITF America Board Members Master Becky Faaborg (A-7-72) and Dr. Olga Shurchkov (A-5-273).
We believe that the mission of promoting diversity, equity, and inclusion is deeply aligned with the Taekwon-Do philosophy of moral culture that emphasizes fostering humanity, righteousness (duty to others), propriety, wisdom, and trust. It is also consistent with the ITF's broader goal of positioning Taekwon-Do as the most popular martial art in the world, which can happen only if it is accessible to people of all ages and social groups.
Co-Founders and Co-Chairs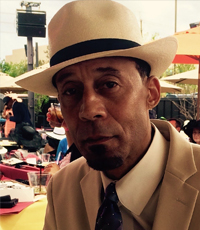 Roberto Roena
Racial & Ethnic Diversity Sub-Committee
No. A-8-24

Billy Mahoney
Inclusion Sub-Committee
No. A-6-141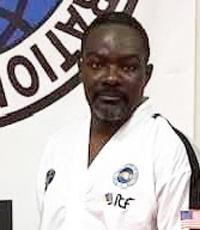 Courtney Brown
Racial & Ethnic Diversity Sub-Committee
No. A-5-302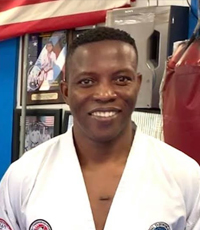 Alvin Plummer
Racial & Ethnic Diversity Sub-Committee
No. A-4-635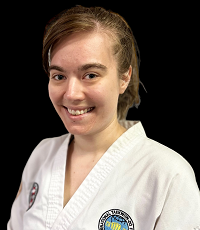 Vail-Marie Kendall
No. A-2-3409