Dear OTFA Members,
On January 1, 2020, four USA organizations merged into Original Taekwon-Do Federation America (OTFA) with the guidance and oversight of an interim Board of Directors.  Leading up to the election, interim board members and candidates held two Zoom meetings to meet with instructors and school owners to give each candidate an opportunity to introduce themselves and for the voters to ask questions.  On Monday, June 15, 2020, OTFA held its first democratic election to elect new officers and board members to serve for the next 4 years.  The election was held online with 75% (112 of the eligible 150 plaque holders) casting votes for 11 positions.
Master Travis Young, OTFA interim board member, served as the Supervisor of Elections and did an excellent job in arranging and executing the first online election in the history of ITF Taekwon-Do in the USA, communicating with all eligible voters, answering all questions, certifying and publishing the voting results.
Thank you to the 14 election candidates who ran for one of the 8 contended positions!
Your willingness to get involved and be a leader in the organization gave the voting pool many excellent choices in which to choose from.   They include: GM R. Suarez, Master C. Ramirez, Master V. Affatigato, Master P. Thibado, Master M. Cancelliere, Master B. McNamara, Master C. Springsguth, Master A. Bernard, Master J. Kempka, Master B. Faaborg, Mr. C. Foley, Mr. M. Burdelas, Dr. O. Shurchkov, Mr. C. Poteet.
 A special thank you to the Interim Board Members for the formation of a new unified organization and making the future bright for Taekwon-Do in the USA!
Officers: Master Nunez (President), Mr. Davila (Treasurer), Master Saccareccia (Secretary General)
Board Members: Grand Master Suarez, Master Ramirez, Master Affatigato, Master Cancelliere, Master Kerner, Master McNamara, Master Young, Mr. Foley
Congratulations and welcome the new Board of Directors of OTFA!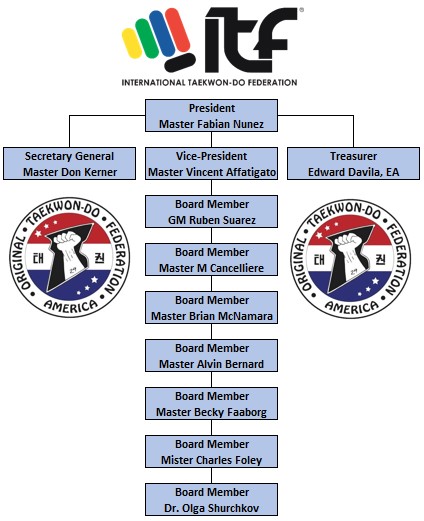 The new Board is very excited to begin planning the direction of the OTFA for the next four years.
Thank you to all of the instructors and school owners for your support in the process.  Many of you were very engaged in learning about the candidates prior to the election and demonstrating your excitement for the future of Taekwon-do in the USA.
We look forward to working with you all during these next 4 years.
Yours in TKD,
Master Fabian Nunez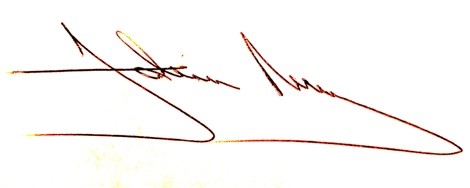 President, OTFA