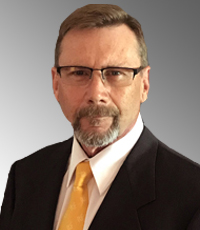 Master Don Kerner
Secretary General
No. A-8-29

"My goal as Secretary General is to ensure there is regular communication with our members to keep them informed of important information, dates and events and to process their membership and certificate needs in a timely manner.  I encourage feedback from our members and look forward to meeting and working with all of them in the future."
Merits
Master Don Kerner holds the rank of 8th degree black belt and has been active in ITF TKD since 1991 when he was introduced to Master Peter Thibado and the United States Taekwon-Do Federation (USTF).  Soon thereafter, Master Kerner opened a school and Sun Belt Martial Arts was born.  The school was successful and served the Mandarin community of Jacksonville, FL for 14 years and grew to over 200 active students.  In 2004, Master Kerner joined the American Taekwon-Do Federation International (ATFI) and was appointed a founding member of the Board of Directors and served in that position until 2019.  He has regularly supported regional and nationwide events including IIC's, National Tournament, Umpire Courses and many other events.  He trains and teaches with Master Fabian Nunez.
In addition to his martial arts career, Master Kerner is a retired Information Technology Manager for a large financial institution and holds a Bachelor of Science Degree in Business.
Achievements
Having dedicated much of his adult personal time to learning Taekwon-Do, being promoted to the rank of 8th Dan, Master Instructor, is certainly a special achievement for Master Kerner.  He is also proud of having run a successful martial arts school for many years and thankful for the relationships that were built around the country and the world in the process.
Master Kerner has worked for many years in service to the organizations he has ben a part of.  He was appointed to the Board of ATFI in 2004, selected as a member of the merger committee, appointed to the interim Board for ITF America and now as an elected officer for ITF America.  Other highlights include his participation as an umpire for ITF World Championships in 2004 in South Korea, the ITF World Championships in Italy in 2015 and ITF World Cup in Budapest in 2016.
Career
Master Kerner began his martial arts career in 1976 at Bowling Green State University (Ohio) with the American Karate Association (AKA) where he attained a brown belt.  After relocating to Florida in 1980, his training resumed with the American TaeKwonDo Association (ATA) where he attained his 1st and 2nd degree black belts.  In addition to his formal martial arts training, Master Kerner trained with an organization from 1991 – 2000 that specialized in personal defense methods and tactical self-defense techniques widely used by law enforcement agencies.  In 1991 his journey with ITF TKD began and has been a large part of his life ever since.
---